CKH Group is Relocating
July 26, 2023
Posted by:

CKH Marketing

Category:

CKH Group Updates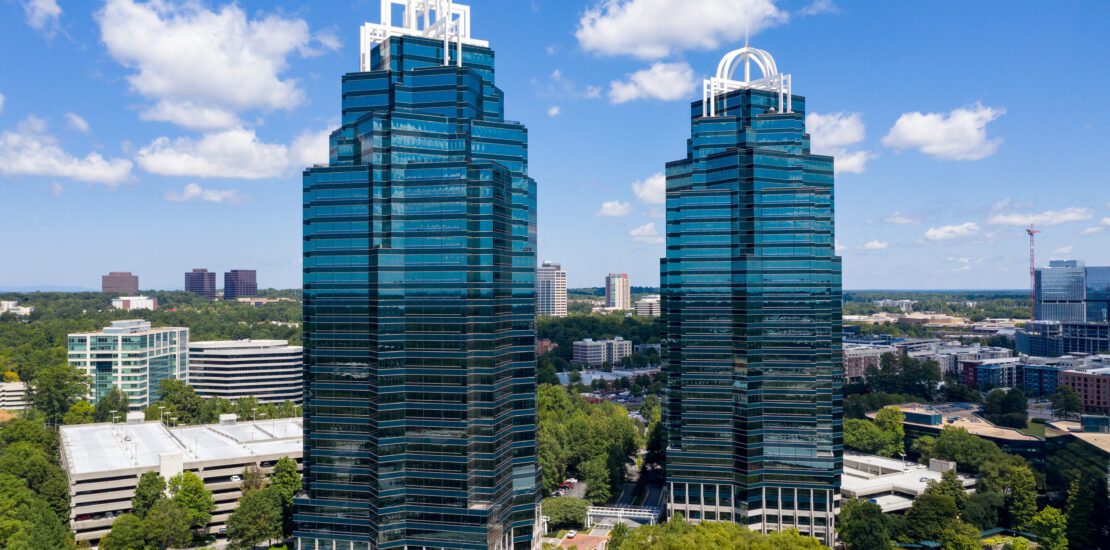 CKH Group at the King and Queen
Starting August 1, 2023, the Atlanta CKH Group office will be located at 5 Concourse Parkway, better known as "The King and Queen Building" (we are in the Queen!)
We are thrilled to announce that CKH Group, your trusted Atlanta-based tax and accounting firm, is moving to a new address within the city to better serve you. Effective August 1, 2023, we will be relocating from our current office at Sterling Pointe to the prestigious Concourse Pkwy, famously known as "the King and Queen."
While our location is changing, our contact information, including phone numbers and email addresses, will remain the same. You can continue to reach us at:
Phone: (770) 495-9077 Email: info@ckhgroup.com
New Address*:
*Please note that CKH Group will be in a temporary work space while our final office space is under construction. More details to come as construction is completed.
5 Concourse Parkway
Suite 2828 (28th floor)
Atlanta, GA 30328 
Why Move to the King and Queen?
The decision to move to Concourse was driven by our commitment to enhancing the quality of service we provide to our esteemed clients. Concourse provides an exceptional working environment, with amenities that align with our commitment to delivering top-notch services. The relocation will empower our team to work more efficiently and effectively, ensuring that we continue to meet and exceed your expectations.
As we transition to our new location, please note that our operations may experience a slight interruption between July 28 and August 2. We kindly request your understanding and patience during this period, as we strive to minimize any potential inconvenience.
Rest assured, our team will ensure a seamless transition and remains dedicated to providing the same level of expertise and personalized attention you have come to expect from us. Our commitment to delivering exceptional tax and accounting services remains unwavering.
We sincerely appreciate your trust in CKH Group as your chosen tax and accounting partner. We look forward to welcoming you to our new office and continuing to serve your needs with the utmost professionalism.
King and Queen Directions and Parking
Visiting CKH Group at the King and Queen? Here's what you need to know:
Concourse has limited visitor parking space right in front of their buildings. For more parking options, guests can also park in the concourse 5 & 6 parking deck highlighted below. When you arrive, CKH Group will be located in building 5 (the 'Queen'), which is also highlighted. You do not need to check in with the front desk to reach our floor. Note that the elevators are grouped by floor, so make sure you enter the appropriate one that will take you to floor 28.
If you have trouble parking, finding the building, or finding the office, please feel free to call us at (770) 495-9077
​​​​If you have any questions or require further information about CKH Group at the King and Queen, please do not hesitate to contact us. We value your business and appreciate your support.
To learn more about what CKH Group can do for you, then reach out and let's chat, you can book a free online consultation, or you can contact us at 1-770-495-9077 or email us at info@ckhgroup.com
The above article only intends to provide general financial information and is based on open-source facts, it is not designed to provide specific advice or recommendations for any individual. It does not give personalized tax, financial, or other business and professional advice. Before taking any form of action, you should consult a financial professional who understands your particular situation. CKH Group will not be held liable for any harm/errors/claims arising from the articles. Whilst every effort has been taken to ensure the accuracy of the contents we will not be held accountable for any changes that are beyond our control.
ready to talk to a consultant?