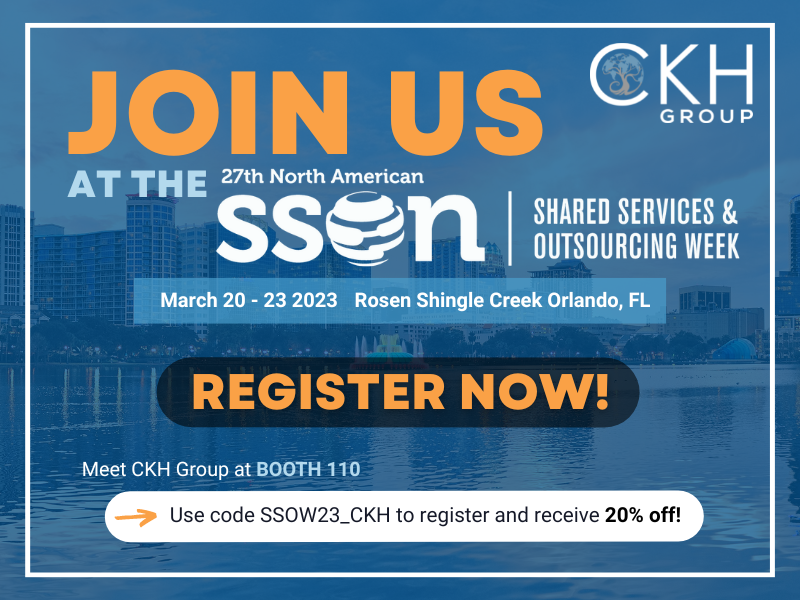 Shared Services and Outsourcing Week (SSOW) is the largest event in the world for shared services, global business services, outsourcing and intelligent automation leaders to come together as a community. SSOW brings together well established shared services organizations, those in the midst of development, and those just starting out on their journey. As the shared services industry continues to evolve, through automation, digitization, the future of work, and a continued focus on process excellence, SSOW is needed now more than ever to guide business services executives through each of these essential areas of opportunity. And with this year's theme: "Redefining Success in 2023 & Beyond" we are committed to ensuring that all attendees walk away with actionable steps to define and achieve their goals.​
The Shared Services and Outsourcing Network (SSON) is the largest and most established community of shared services, global business services and outsourcing professionals in the world. Established in 1999, SSON recognized the revolution in business support services as it was happening, and realized that a forum was needed through which practitioners could connect with each other on a regional and global basis. SSON operates under four distinct brands – SSON Digital, SSON Research & Analytics, SSON Events and Global Business Services Training & Certification.
Monday, March 20, 2023
Pre-Conference; SSO Women's Conference
Tuesday, March 21, 2023
Main Conference Day 1
Wednesday, March 22, 2023
Main Conference Day 2
Thursday, March 23, 2023
Main Conference Day 3
Learn more about our

Or, check out our
SEE YOU THERE AT BOOTH 110!
ready to talk to a consultant?