Kateryna Kudrenko
VP of Consulting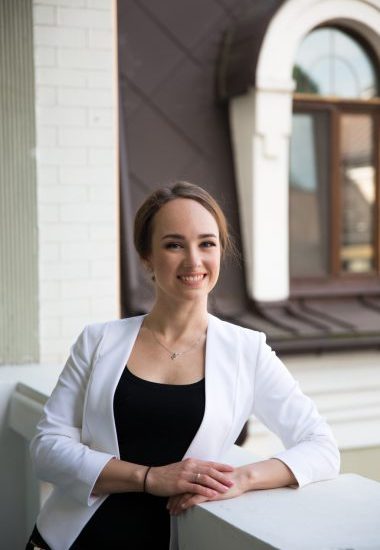 Kyiv, Ukraine
Areas of expertise
Carve-Out Accounting
Transaction Support
Data Analysis
Financial Shared Services
Indirect Tax Compliance (US, Canada, EU)
Kateryna Kudrenko came to CKH in 2016 to lead the new Ukrainian subsidiary.  Currently Kateryna leads and works on projects that span across all CKH subsidiaries.   Kateryna also helped build and grow a strong US and Canadian indirect tax team that spans multiple offices. Before joining the firm, Kateryna worked at Deloitte Ukraine in the tax department where she was involved in tax compliance, tax support for audit, transfer pricing and tax dispute resolutions.
 Her strong technical, project management, and organizational skills have allowed her to succeed in areas such as carve-out accounting, transaction support, data analysis, financial shared services functions.
Kateryna Kudrenko studied at Taras Shevchenko National University of Kyiv where she earned a Bachelor's degree in 2013 and a Master's degree in 2015. Kateryna holds her CPA license in a state of Georgia, USA.
When Kateryna is not working, you can usually find her planning a new project or cool activities for her team.
ready to talk to a consultant?